After reading good reviews on the ICE forums, I decided to try this kit to get more control over the floaty, bouncy front ride. It works great, still a good ride, but flatter, and without the float. Seems to match the motions of the rear suspension pretty well now.
Height increase was not as much as the settings show for the gas trucks, but still raised the front 1-1.5" using the 2" setting - 5th groove out of 6 available. I'd suggest the 6th groove for those wanting closer to a 2" level. No issues with adaptive cruise so far.
The new springs actually have smaller wire diameter (.730"), which should be a lighter spring rate, but it does not feel that way at all.
A few vendors have these, be sure to check stock as they come in and out. Around $800 or so, a couple of hundred less than the fox coilover setup.
Bilstein B8 6112 Suspension Kit 47-323841
Still have 1-1.5" of rake
Tested with the empty horse trailer, still small rake left.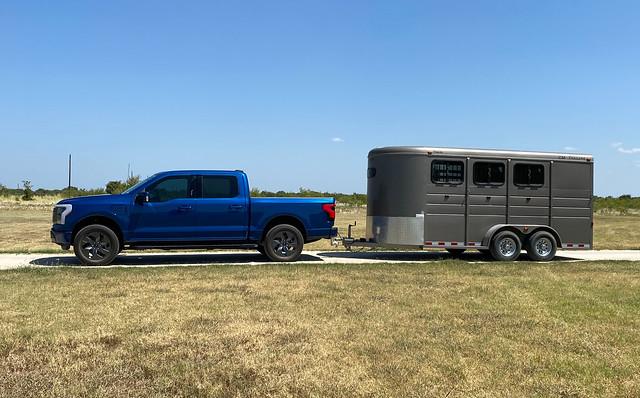 Last edited: