First Name

Tom
Joined

Jan 14, 2023
Threads
Messages
Reaction score

141
Location
Vehicles

2022 Lightning XLT ER
A big reason that I traded my Model Y for the Lightning was towing range, so I took it on a 97-mile loop this afternoon to get some worst-case numbers. The nose of the trailer is 5'8" tall, and it was running almost empty, which is about 2,700 lbs.
Today is a windy 40º day in Minnesota, and I averaged 1.2 mi/kWh at 60 MPH for a 97-mile loop. This run took me from 90-26% SOC with an average of 60 MPH, but I sped up to 65 and 70 for the last fifteen miles. The truck says my range with this trailer at 100% is 155 miles, but I expect to do a bit better in warmer weather.
The truck handled the trailer unlike anything I've had before. It's not a lot of weight, but this is the first time I had to remind myself that there was a trailer behind me. This truck rides better than almost everything else I've had before, and the rear end was even more settled with ~460 lbs on the tongue. This will still be a difficult rig to travel with until Tesla's network opens up, but it should do a fine job for what I'm looking for. I'm looking forward to using the ProPower system instead of a generator, and I may take advantage of the power to set up a Starlink dish in the bed.
Ford's app integration and charge controls are awful, but they did a nice job with trailer programming. The truck prompted me to input trailer details after connecting for the first time and gave an estimated range of 160 miles before we started moving. That edged down to 155 miles by the time I got home, but the range estimate in the cluster was dead-on after a few minutes of driving. I don't know if the trip computer takes wind into consideration with its calculations, but that's a big factor when planning charge stops and travel speed.
Overall, I'm impressed with how it pulled, but hope I can go further in better conditions.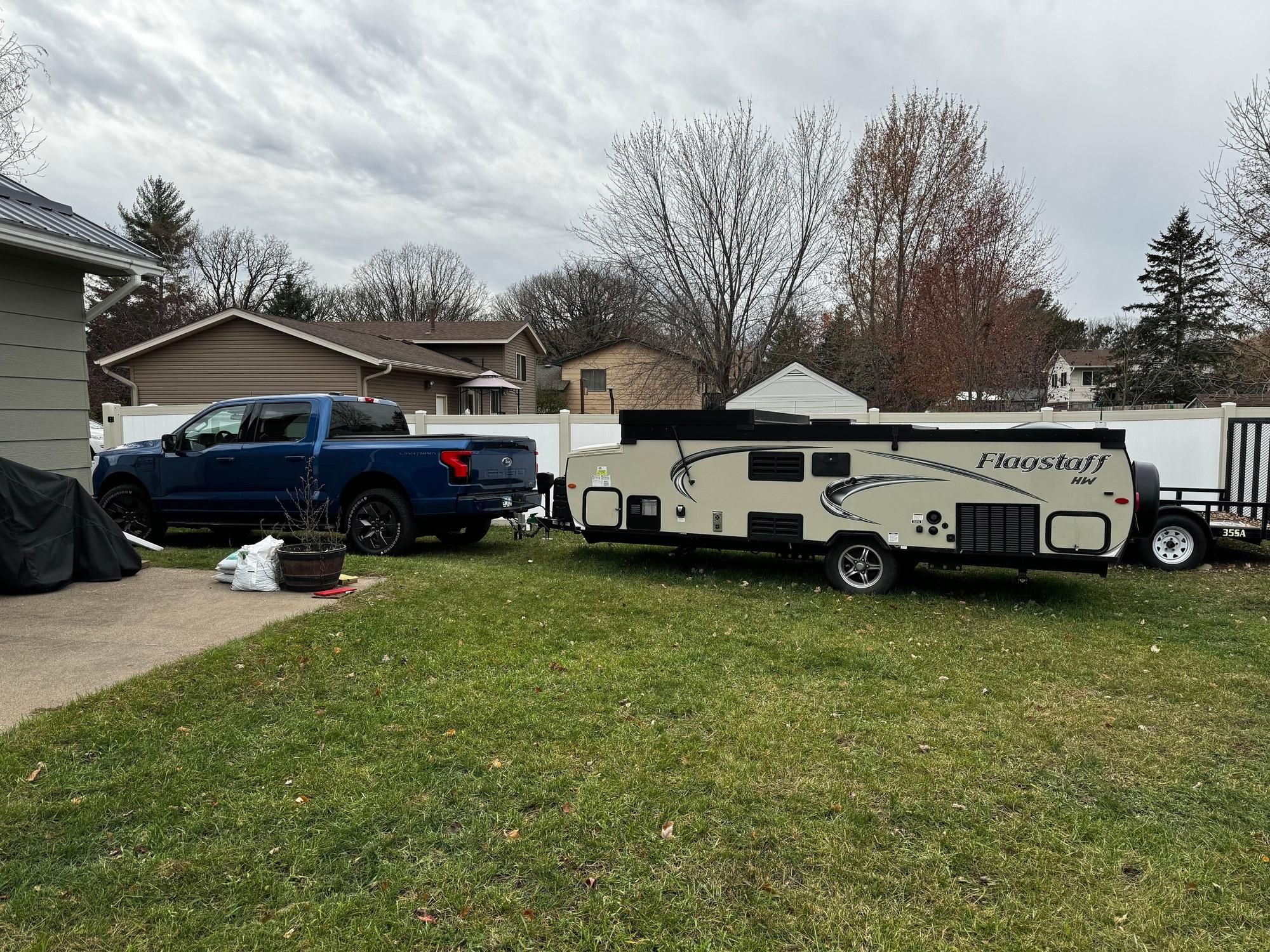 Last edited: