Greetings Ford Lightning Enthusiasts,
I'm excited to present the modifications made to my 2023 Ford F-150 Lightning Lariat. Here's a concise overview:
Base Model:
2023 Ford F-150 Lightning Lariat with extended range battery.
Exterior and Performance Upgrades:
Durability Boost: Line-X bed for enhanced resilience.
Functional Aesthetics: Retrax Pro XR Tonneau cover for a streamlined appearance and secure cargo space.
Tailored Tint: 20% ceramic tint on front driver and passenger windows, paired with 70% ceramic tint on the windshield, sunroof, and back windows for improved comfort.
Protective Shield: Full front PPF (Paint Protection Film) on hood and fenders.
Lasting Shine: Ceramic Coating for a polished finish.
Subtle Enhancements: AVS low profile window deflectors for both style and functionality.
Mystique Detailing: Smoked tail lights and front light bar for added flair.
Tech Upgrades:
Screen Protection: OCD Plug Screen Protector for the touchscreen.
Audio Precision: Best EVMod volume control knob for refined audio control.
Future Plans:
maybe new rims and tires. Still researching this as I want to be sure the new tires and rims minimally affect range capabilities but still look good.
let me know what you guys think.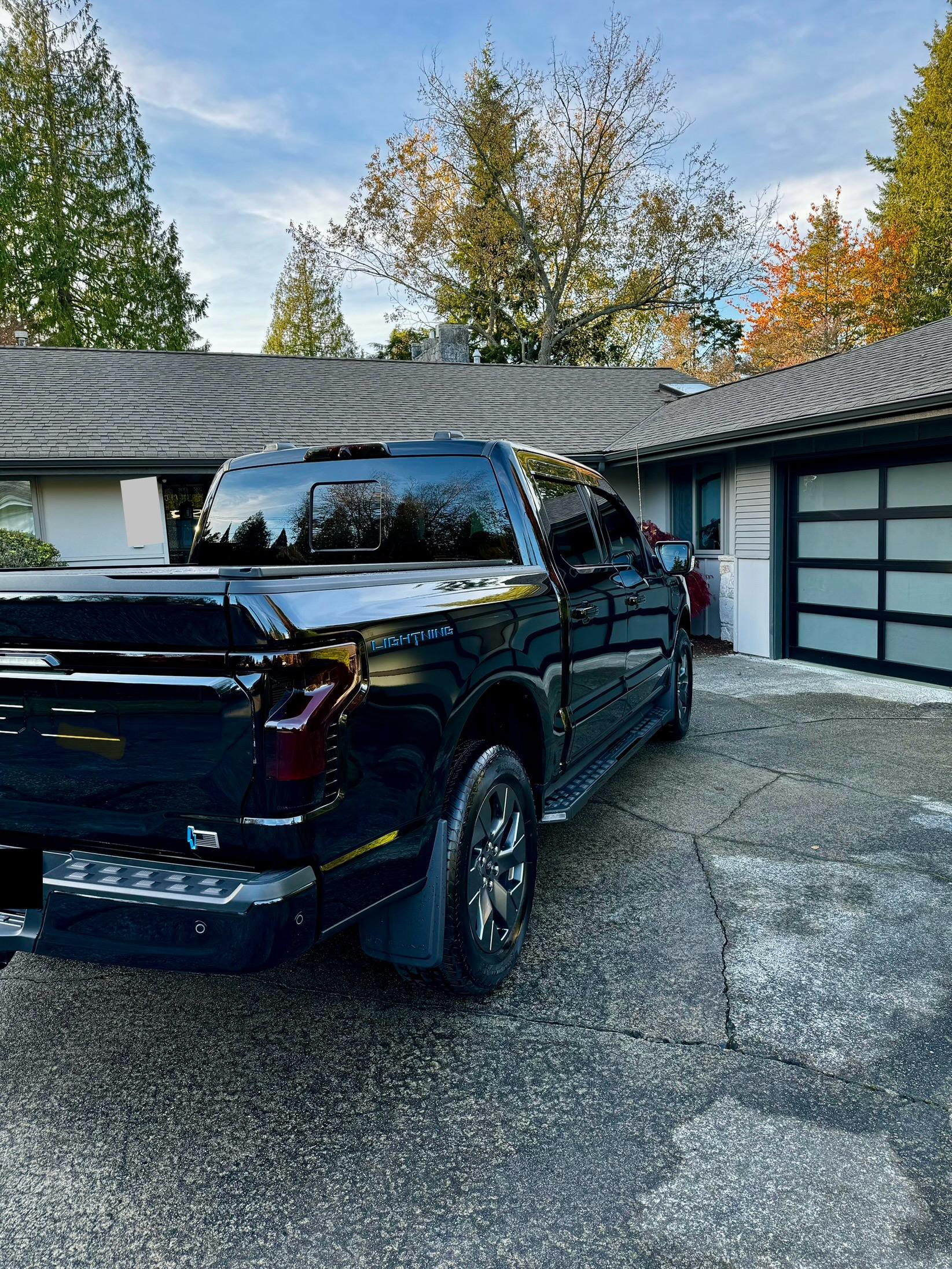 edit 11/26/23 - update:
many have asked about the light bar at night. Here's some pics. I will try to remember to get more in more pitch black setting.
Last edited: