Moderator edit:
Including post from later in the thread on how to do an immediate report via SYNC
The next time that anyone encounters this, ideally while it still shows you have reduced power, please go into the sync menu and submit voice feedback. Please state as clearly as possible what has happened and what you were doing. This sends a short data log along with the voice recording and that data may be the key to getting this figured out
================================================================
My truck reduced power to 56% on one trip. I shut down and restarted and it went back to 100%.
One interesting thing I noticed. I had a hunch to check the energy usage display and it showed that the front axle motor was not moving the truck nor was it recharging the battery, also the front axle seems to contribute 44% of the total drive power.
I had come home to work on the yard and left after charging for 2 or so hours during the day with 32amp mobile charger.
I'm in San Diego so the cold had nothing to do with it.
Has this happened to anyone else?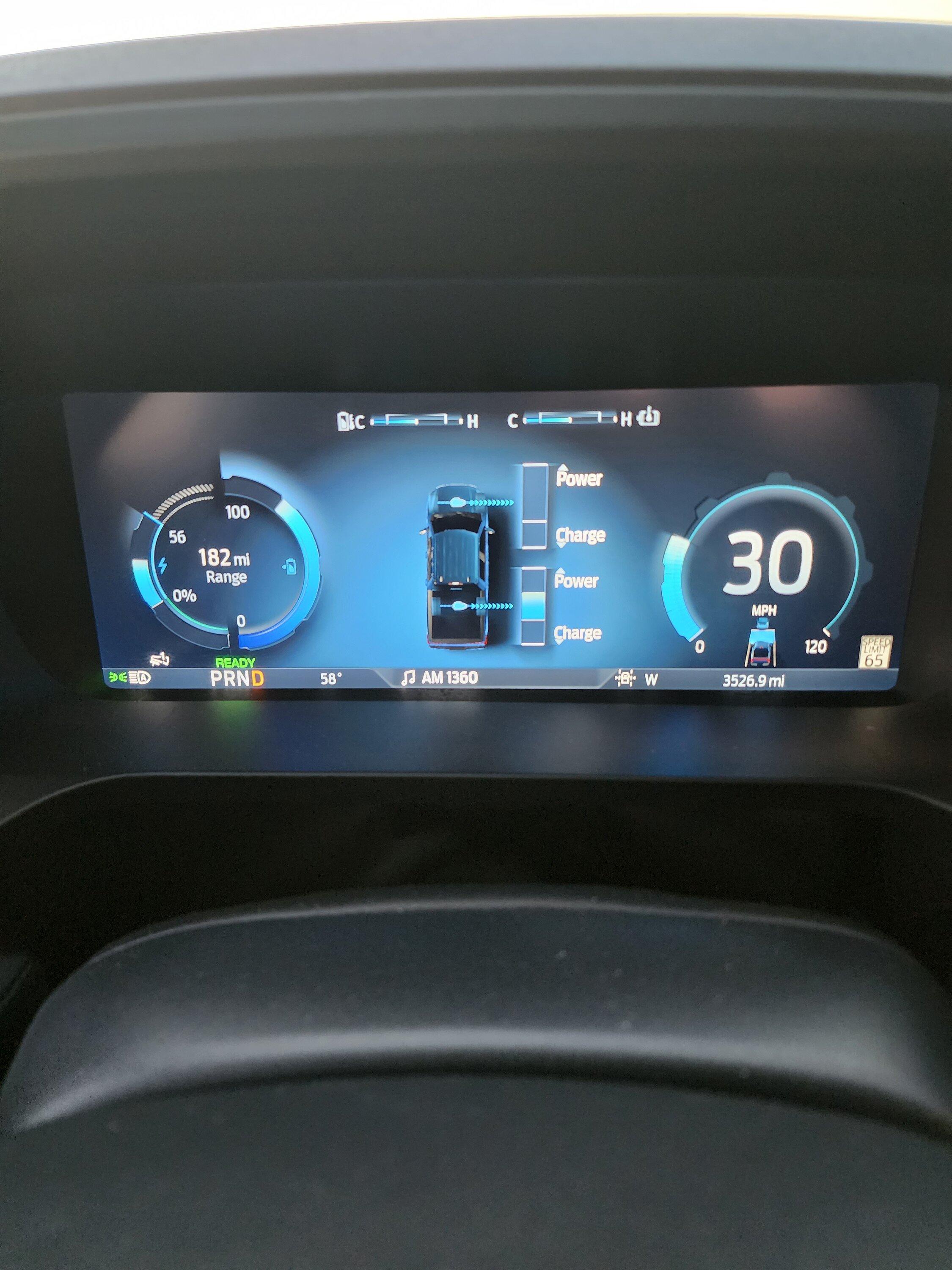 Last edited by a moderator: