Joined

Nov 20, 2022
Threads
Messages
Reaction score

79
Location
Vehicles

2022 F-150 Lightning Lariat Rapid Red
Occupation

Engineer
OK here we go again with all the wiring stuff. Here's a picture of the stock amp rack (mounting bolts at the bottom already removed).
And the same for the subwoofer:
The sub has some kind of clip-in in addition to the mounting bolts. It took a pretty good amount of force to pop it out - enough that had tried popping off the front panel there (with the torx screws) to no avail.
Once the sub is out, blackout plate installed. Same mark/drill procedure as for the doors. It's just a bit finicky to work back here with the seat in place. Probably depends on how big your drill/screwdriver are, I guess.
That stud at the left side of that photo has to come out in order for the new sub enclosure to fit properly, and a bunch of this carpet has to get cut out. I didn't really get that at first, so I did a lot of repeated attempts and failures. There's another stud like that one just out of frame on the right side of this pic too. I think if I were to do this again, I'd take out the whole carpet and cut it outside of the vehicle... doing it in place was a PITA and doesn't look super hot in the end. NBD I guess - nobody's going to see it behind the seat anyway.
The SGS harness has a different alignment tab than the stock amp did:
I just clipped off that black tab with wire cutters and everything slid together well after that.
This ECU behind the passenger side seat had to be removed in order to fit the sub enclosure in. It bolts right back into place once the sub's in, though.
Here's another angle of the behind-the-seat area ready for the sub to get dropped in:
And here, the sub and amp rack installed: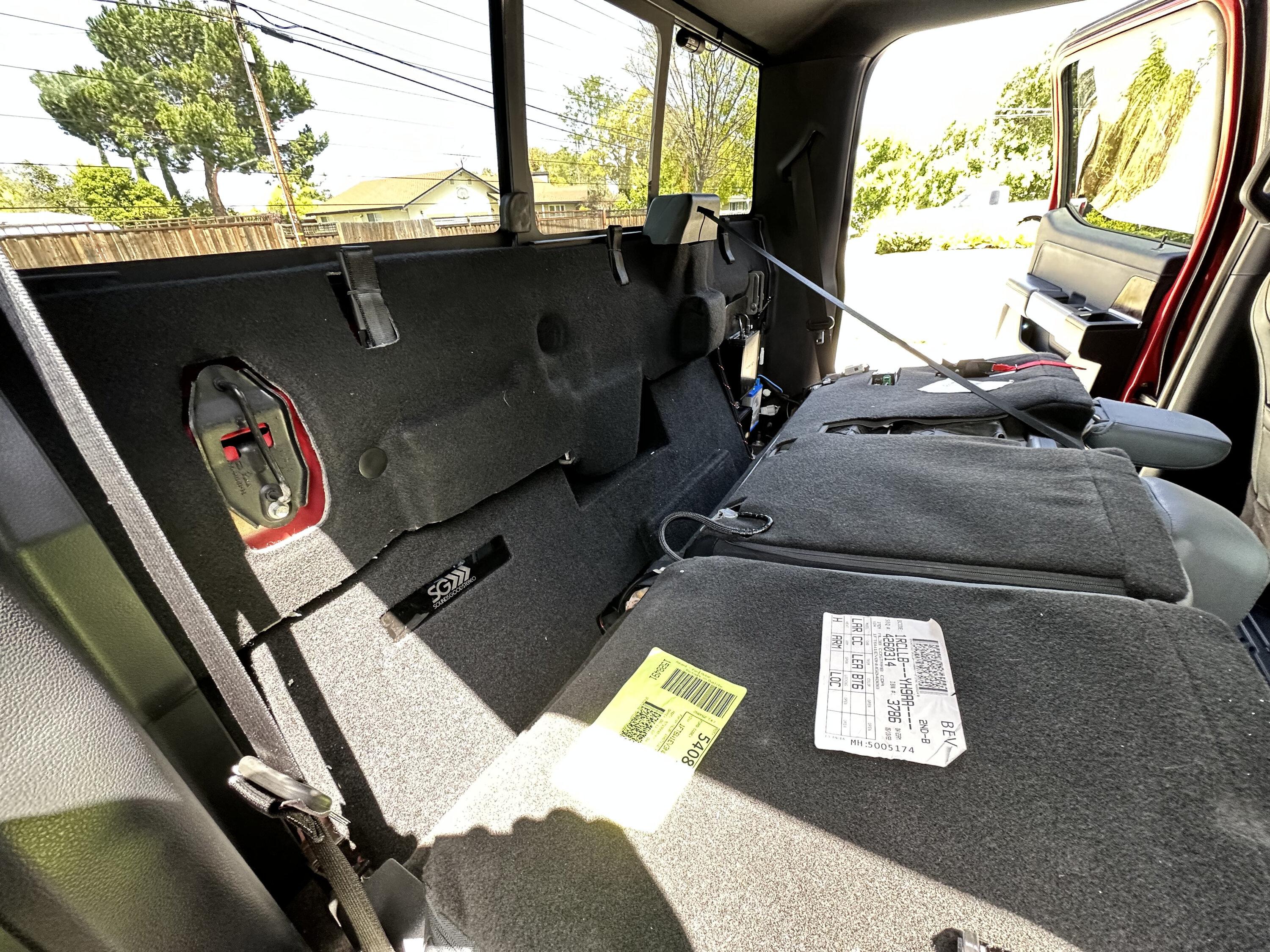 This latch has a captive ring on the back that was a real PITA to take off. Just FYI - all fit back together nicely, though!